I have been a huge fan of Sir David Attenborough for as long as I can remember. Just his voice alone adds that extra special something to any of his Natural History programmes, so I have been eagerly waiting for his brand new series to air on the BBC since I first heard about it.
Now, Planet Earth II is finally here for its six episode run and just the first episode alone has left me speechless with how amazingly good it was!
The first episode was all about life on the remotest islands on the planet. We get to see an amazing close up of a swimming sloth on search of a mate, marine iguana's being chased by an onslaught of deadly racer snakes the moment they hatch from the sand, and an absolutely stunning Komodo dragon fight as two males compete for mating rights which, for me, was the best scene in the entire episode.
But that crafty Mr Attenborough wasn't finished yet!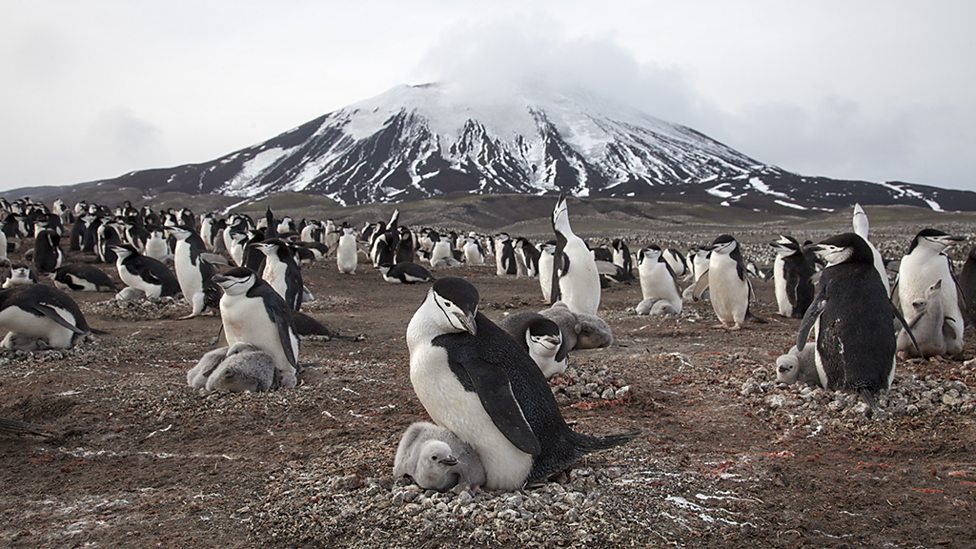 Just as you think the episode cannot get any better, we're then introduced to a breathtaking scene of the largest penguin colony in the world on the Zavodovski island in the South Atlantic. There are over half a million Chinstrap penguins there! But, its not just the fact that are penguins there; this is a brutal island that is an active volcano & the terrain is incredibly hostile both on land and at sea as huge waves sweep anything near the edge into the raging currents.
I can honestly say, this was a truly spectacular opening episode that has me transfixed to my television screen through the whole of it. Even the behind the lens bit at the end was enthralling to watch as you get to see the extremities that the production crew go through to bring us the spectacular scenes we just witnessed.
I applaud BBC Earth for bringing this series to our screens and I now eagerly wait to see if they can do the same again in the second episode, Mountains. The pictures are amazing, the music accompanying it is perfect and, of course, Sir David Attenborough adds his brilliance to it with his presentation and narration. If you enjoy anything to do with nature, you need to see this!
Planet Earth II airs Sunday evenings on BBC One at 8pm.
Here's a trailer to the series, for anyone not yet convinced enough to give it a go:
Please, do share your thought and comments, below. I look forward to reading them.
Written by TonyMayhew on Nov 9, 2016