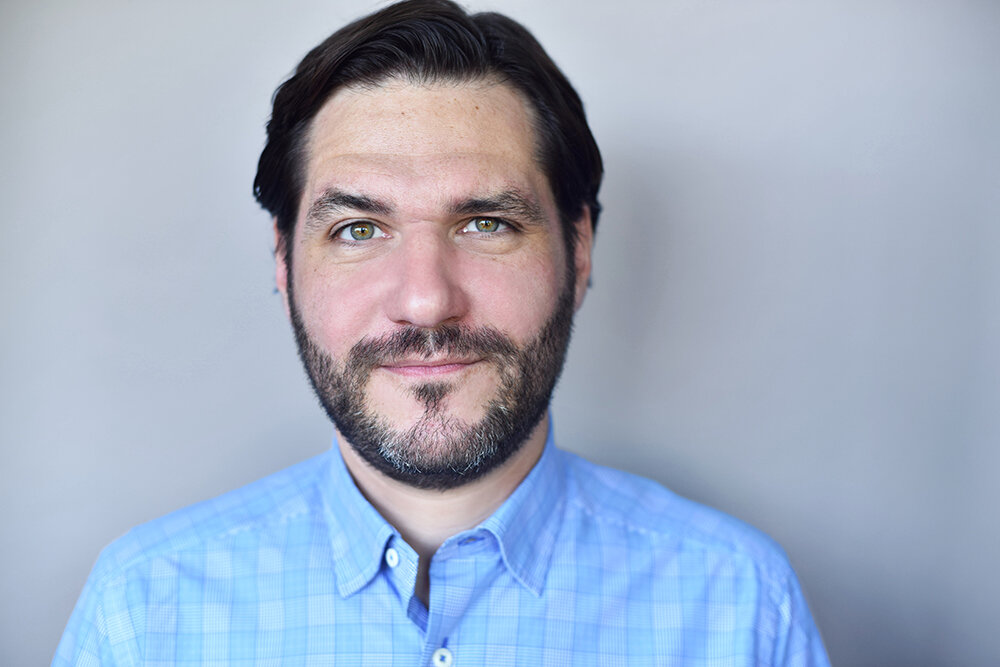 Hailed as one of the smartest sitcoms on television, FXX's You're the Worst is already three seasons deep and shows no signs of slowing down. While eager fans await the show's return this fall, I got in touch with the show's insanely talented composer Adam Blau to talk about his career, the show, and more.
How did you get involved in TV scoring?
I have a background both in theatre and playing in rock bands — back when I lived in New York, where I grew up, I would accompany and music direct musical productions while playing with bands at venues like the Bitter End, Mercury Lounge, and so forth. I eventually started writing music to accompany friends' live comedy shows, and that led to some work scoring some short films.
And I was bitten by the bug — the thrill of combining music and visuals with the more techie aspects really did it for me. I love the technical and timing logistics of scoring, and to be able to marry the technology, music, and comedy/drama was something I enjoyed immensely.
So I picked up and moved to LA, where I assisted a couple of composers for some years — first John Swihart and then Christophe Beck. There really is no substitute for being in a busy composer's studio when it comes to learning the ropes. I learned so much from John and Chris about every aspect of scoring for projects on both larger and smaller scales, and I still use many skills and workflows that I picked up from them.
Plus it was a thrill getting to work with both composers on various projects: while working with Chris, for example, I composed and arranged music for the film License to Wed, a score for which I wrote all the jazz-influenced pieces. Writing for a full orchestra, a Swingle Singers-style jazz choir, and a blazing rhythm section that included legendary drummer John "JR" Robinson was incredibly exciting, and gave me a sense of the attention to detail required when writing for multiple ensembles on a grand scale.
How does the approach to scoring You're The Worst differ to previous projects that you have worked on?
You're the Worst is so tonally rich — it can go from raucous comedy to demolishing your emotions in a matter of seconds — and so spotting and pacing the music cues can be extremely important, often more so than other projects I've worked on. I work closely with Stephen and our extraordinary music supervisor Tiffany Anders to figure out which moments might best be served by songs instead of score and which might play best with no music at all. I often find myself in the strange position of pushing for silence at particular points, since we don't want to get too maudlin or to feel too traditionally "sitcommy." There's a filmic aspect to so much of the show, and it's important to Stephen and the rest of the team that things never feel too "wokka wokka" even in the most comedic moments — sometimes quiet can make the best punchline.
The other big difference is that each season (particularly the last couple) there have been a considerable number of in-show songs written for the show. Our female lead Gretchen (Aya Cash) is a music publicist, and her main clients are a rowdy hip hop trio whose songs Stephen and I write together (including the season 2 breakout hit, "New Phone Who Dis?"). This past season I composed a full-length 70s-style soft rock song, "Something Like A Feeling," which was featured prominently in a more serious episode involving Edgar (Desmin Borges)'s PTSD. And that's the tip of the iceberg — we did an original jazz "standard" that Jimmy (Chris Geere) sang for this past season's "Sunday Funday" episode, four absurd Eurovision-style songs for an episode last season, a couple Spanish-language hymns sung in a pop-up storefront church — I could keep going. I even arranged the karaoke tracks that Lindsay (Kether Donohue) sang each season. It's important to all of us that the universe of the show is rich with these details, and so it feels like a natural thing to create these songs anew where other shows might license an existing track. We're not exactly in Rachel Bloom/Crazy Ex-Girlfriend territory (which show I love, by the way), but it's been good practice churning out a large-ish number of songs for the show.
What has been the proudest moment of your career?
I feel fortunate to have worked on a number of projects I'm proud of, so it's difficult to single one out.
I'll speak to my proudest moment on You're the Worst first. That'd probably be this season with Edgar's PTSD episode, "Twenty-Two." Edgar is an Iraq War veteran struggling with PTSD, and one of his coping mechanisms is an old cassette tape featuring a "yacht rock" song his brother had given him. Unlike the other episodes of the show, this one is extremely tense and unsettling — we're in Edgar's head through the whole thing. And the song needed to be a counterbalance to that, something that could let him bliss out a bit at critical points. I happen to be a 70s-era music junkie, and so I was thrilled to dig into this a bit. For lead vocals, we ended up getting Rick Cowling, who's sung with soft rock superstars Ambrosia and toured with Kenny Loggins. I wrote and produced the full-length track called "Something Like A Feeling" (Stephen did lyrics), and it's now being sold on iTunes as a benefit to the Wounded Warrior Project, an organization that aids and empowers injured service members.
Beyond You're The Worst, I've been lucky to work with other artists and institutions I greatly admire, whether it's working with the insanely talented Billy Eichner on the theme song to his show Billy on the Street or his Taylor Swift tribute Glitter and Ribs; or whether it's working with the prestigious Fred Rogers Center (aka "Mr. Rogers") to create a series of original songs and apps for young children to encourage strong early childhood development (including an album for them called Everyday Grooves). I love the diversity of the projects I've been a part of, as they all allow me to stretch my chops further and explore different facets of music.
What episodes of You're The Worst feature the best musical moments? We would love to give our readers a call to action to check them out.
It's not indicative of the rest of the episodes, but there's "Twenty-Two" (ep 305) which features the yacht rock song set against some tense sound-designy cues which I collaborated on with William McGuigan, our sound designer. People seem to like the other song moments as well, particularly "New Phone Who Dis," which I believe was featured in ep 210 ("A Right Proper Story") last season, among others. For score, there's been a nice response to the Threesome cue in episode 107 ("Equally Dead Inside"). I personally find the more emotional moments most rewarding, especially those in our last two episodes this season (episodes 312 "You Knew It Was A Snake" and 313 "No Longer Just Us"), both of which featured considerably more dramatic/emotional score.
What is one tip or trick you can offer our readers if they are trying to compose a score to their project?
There are so many, but one that I don't see mentioned as frequently is to be a good collaborator. Each project is different, and each director/writer/showrunner is different. Know what is expected of you in the role of composer, and grow to understand the balance between what you're bringing to the table and what your collaborators have in mind for each project. This isn't always an easy thing to glean, and sometimes it takes a bit of back and forth before settling into the roles — but once that rapport locks in, the rest will fall into place.
That, and a secret drawer of chocolate for you to break into when you're in your 25th straight hour of trying to meet a deadline...
Where can we follow you on social media?
Most reliable is Twitter, where I'm @adamblau (https://twitter.com/adamblau)
~~~
Written by rand01 on Feb 12, 2017