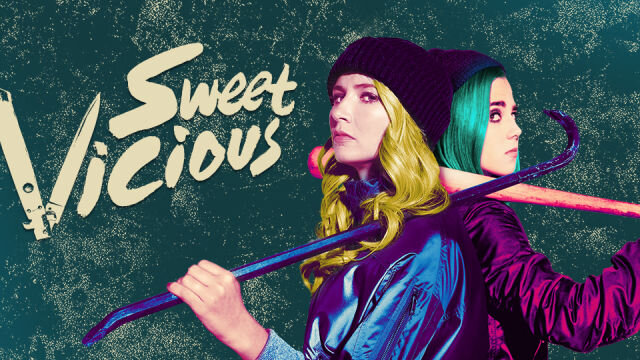 The reviews are in and critics/fans love MTV's offbeat superhero series Sweet/Vicious. 'THR'TV critic Daniel Fienberg called Sweet/Vicious the "best show you've never heard of," and praised its first season. "Sweet/Vicious is empowering as hell, but it's not as one-dimensional as a 'Girls can kick butt too' message," he wrote. 'Vanity Fair' writer Joanna Robinson labeled it "Our Most Politically Urgent Show." MTV has yet to announce if there will be a season 2. There are many reasons why we hope the show does get renewed, one of them being the spotlight it puts on a very relevant topic not always explored, but also because of the show's score by composer Alec Puro. With his experience in the heavy metal band Deadsy, Puro fully understands the show's punk vibe and amplifies all the right moments through the score.We decided to speak with Puro more in depth about his work on the show, read the full interview below.
-You were in the band Deadsy for a long time, did you ever think about reuniting and creating a song for the show?
We are actually talking about reuniting to record an EP later this year.As far as recording a song for Sweet/Vicious it never really came up during this first season.If we are lucky enough to get picked up for a second season maybe we can make it happen.
-How versatile are you allowed to be with the music on Sweet/Vicious?
For "Sweet/Vicious" the show runners let me explore a sound that was super aggressive, tense and dark using a trapstep and hip hop feel as the foundation and jumping off point.Once we honed in and nailed down the overall sound of the show I was able to get very versatile with the score depending on what each episode called for. Whatever the style or tone of cue I'm writing for the show, I always infuse it with other sounds from the palette I've created so there is a musical through line that ties everything together.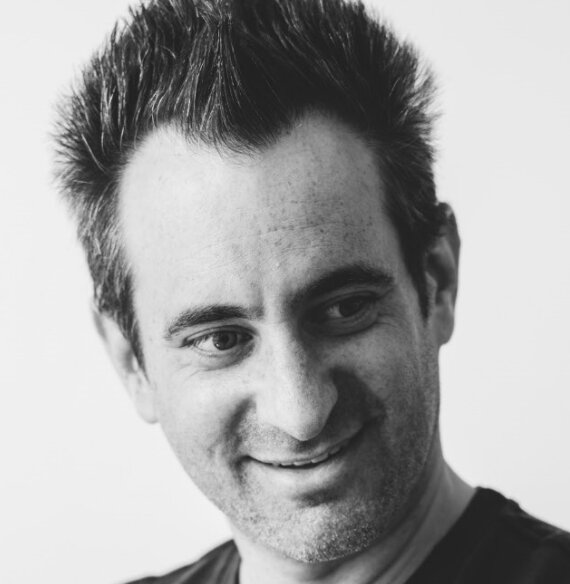 -I know that composers usually come onto projects fairly late. At what point did you come on to Sweet/Vicious?
I actually came on pretty early in the process but didn't start composing until they started cutting episodes.
-Do you have a preference for recording scores electronically or the "old-fashioned way" by hiring musicians?
I would say I really enjoy using as many musicians as possible on a score but it really depends on the type of score you are creating.No matter what I'm writing for I always try to use real musicians to give the music a more organic human feel.
-How surprised have you been by the reaction to the show?
It's been great that people are responding in such a positive way towards the show. I don't think you ever really know if a project will get the recognition or buzz it deserves but in this case I knew right from the start I was part of a project that was telling some really important stories and putting something positive out in to the world.
-Being that Sweet/Vicious is on MTV, do you feel that a bigger emphasis on the music has been put on the show?
Definitely in terms of the songs they are licensing.The music supervisors Kerry Brown and Kat Corbett were able to get songs from every current and new artist you can think of which really gave the show a cool edge.
-There are a lot of songs by other artists on the show. What do you think the ratio is between your score and other songs per episode?
I think it varies from episode to episode.I would say there are maybe a few more minutes of songs than there is score on average.
-The girls on Sweet/Vicious are most of the time getting revenge on each episode. Do you have a favorite revenge scene from the show?
One of my favorite revenge scenes was in episode 110 - Pure Heroine when Jules and Ophelia go up against Nate and his entire fraternity in the pizza shop.
You learn more about Alec at www.alecpuro.com
Written by rand01 on Mar 17, 2017