"13 Reasons Why" is based on the New York Times best-selling novel by Jay Asher and tells the story of a teen who comes home one day to find a set of cassette tapes from his former classmate Hannah Baker, who recently died by suicide. Each tape contains a story of individual classmates who she says hurt her in some way; there are 13 stories in total.
TVmaze recently spoke with Diane Lederman, the production designer for the new Netflix series "13 Reasons Why," and she discussed her favorite set designs, bringing the story to life and creating empty storefronts in a Northern California city into Monet's cafe, the Crestmont and more.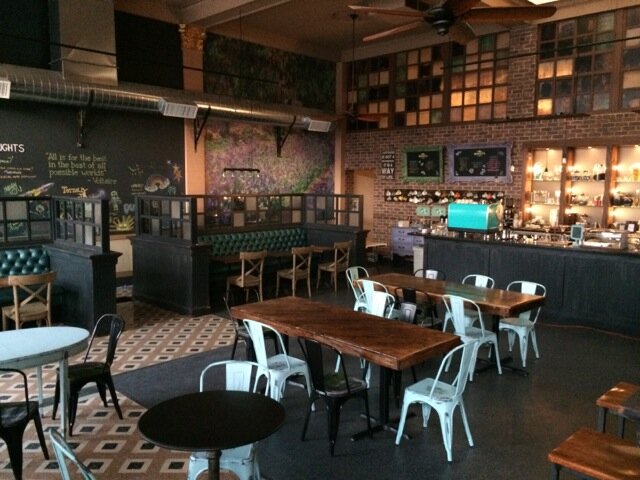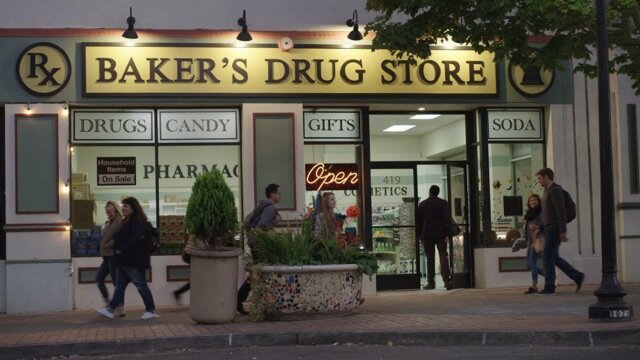 How did you get involved with "13 Reasons Why"?
I was approached by the Executive Producers when they first initiated production. I was intrigued by the concept and subject matter, then did a quick read of the book. I could see it all in my head and was instantly inspired. When I read a script, or in this case the book, and can envision what the show should look like, I know I'm in the right place. The issues tackled here; sexual harassment, date or acquaintance rape, cyber bullying, teen suicide, are all topics that need to be brought into the public eye. I'm proud to be part of a socially responsible project that I believe will have a far reaching and positive impact.
How true to the novel did you stay design-wise and where did you take creative liberty?
Of course it all started with the book, but at a certain point I put the book down and stuck to our scripts. However, the inspiration for what the sets looked like absolutely came from the book. I heard Jay Asher say the sets looked better than he could of ever imagined. We brought the world of his story to life. What a wonderful compliment!
Were you inspired by other past teen dramas?
Yes and no. I believe all art is derivative and with the plethora of teen dramas out there, it would be hard to not to at least consider what has come before. When I first met with Director Tom McCarthy, my comment on the material was that it felt like John Hughes meets David Lynch. And in some ways we did channel both. Regardless, what was paramount to us in telling this story was to keep it real. For my part, I made sure the sets were as realistic as possible and I believe we were successful. For many that I spoke with, it's hard to tell the difference between built sets and locations. It's seamless, and that is all a designer can hope for.
What was your favorite set(s)?
By far, my favorite set is Monet's Coffee shop. The colors and layers of texture and set dressing are visually rich and provide endless opportunity to always see something new. This was very important as that set appears in every episode and I wanted to provide opportunity for every director we worked with to discover something interesting and fresh to shoot within the set. This is indeed a challenge that episodic Production Designers face. The Crestmont is definitely the runner up. For both of these sets we took over empty stores in the town of Vallejo, which was a stones throw from Mare Island, where we built our stage sets. When I drove through Vallejo, and saw the now vacant but once grand main street, I thought here are the perfect bones for building our town. The before and after pictures are very telling as to the amount of effort that went into creating the sets for the show.
What was the most challenging set to design?
Liberty High hallways, classrooms and administration offices were very challenging. Finding the right school was difficult. Liberty High, in many ways, is as much a character in the story, as any of the people. I scouted over thirty schools before we found Analy High in Sebastopol. As I walked the grounds and through the halls, I knew right away, this is our school. However, there was a lot of work that needed to be done to get the location camera ready. We had a short prep for the volume of sets that needed to be created for the show, so time was not on our side. We repainted all the lockers, stripped the hallways and classrooms and redressed them, painted the exterior, planted fresh bushes and small trees and rebranded the school with Liberty High logos. Though we shot the first 2 episodes in the real school's halls and classrooms, we knew we would eventually have to build sets to accommodate our shooting schedule. Additionally, our access to the school was limited once the fall session started. We ended up building the entire hallway and classrooms on our soundstage. Contrary to what might seem intuitive, duplicating a real place is harder than designing from scratch, especially when the two versions are going to be seen back to back. The administration office suite was the only aspect of the school that was entirely original. The existing offices at Analy weren't very photogenic, so I designed something that better suited our story. All in, it was a massive build, between the halls, classrooms and offices, over 20 thousand square feet. Our team worked 7 days a week for a month to get it done on time.
What made this project unique as a production designer?
Most of the projects I work on, naturally, are meant as pure entertainment. And, that's ok. I work in the entertainment business. It's rare to get the opportunity to work on a project that has a moral compass and greater purpose. As far reaching as Jay Asher's book has been, I hope the series will be seen by an even greater number of teens and adults. I hope Hannah's story will help the lonely outsider find their place, or the disenfranchised navigate through that socially difficult world of high school, or more importantly the bully find a way to be kind. Often, in my industry, we joke about perspective and the intensity in which we approach our work; after all, we're just making a TV show, not curing cancer, not saving lives. Well, this time, maybe we are.
Written by rand01 on Apr 17, 2017