In our third installment of Name to the Face, I had the distinct pleasure of interviewing my friend, actor Brendan Jeffers. You may remember Brendan from such shows as Rookie Blue, Degrassi: The Next Generation, or more recently on CBC's Frankie Drake Mysteries. Not only is Brendan talented, funny, and driven, but he may also be the nicest guy in the biz. Read on to find out how he got his start, how he managed to get his short film in front of Kevin Hart, and what advice he has for actors of all ages.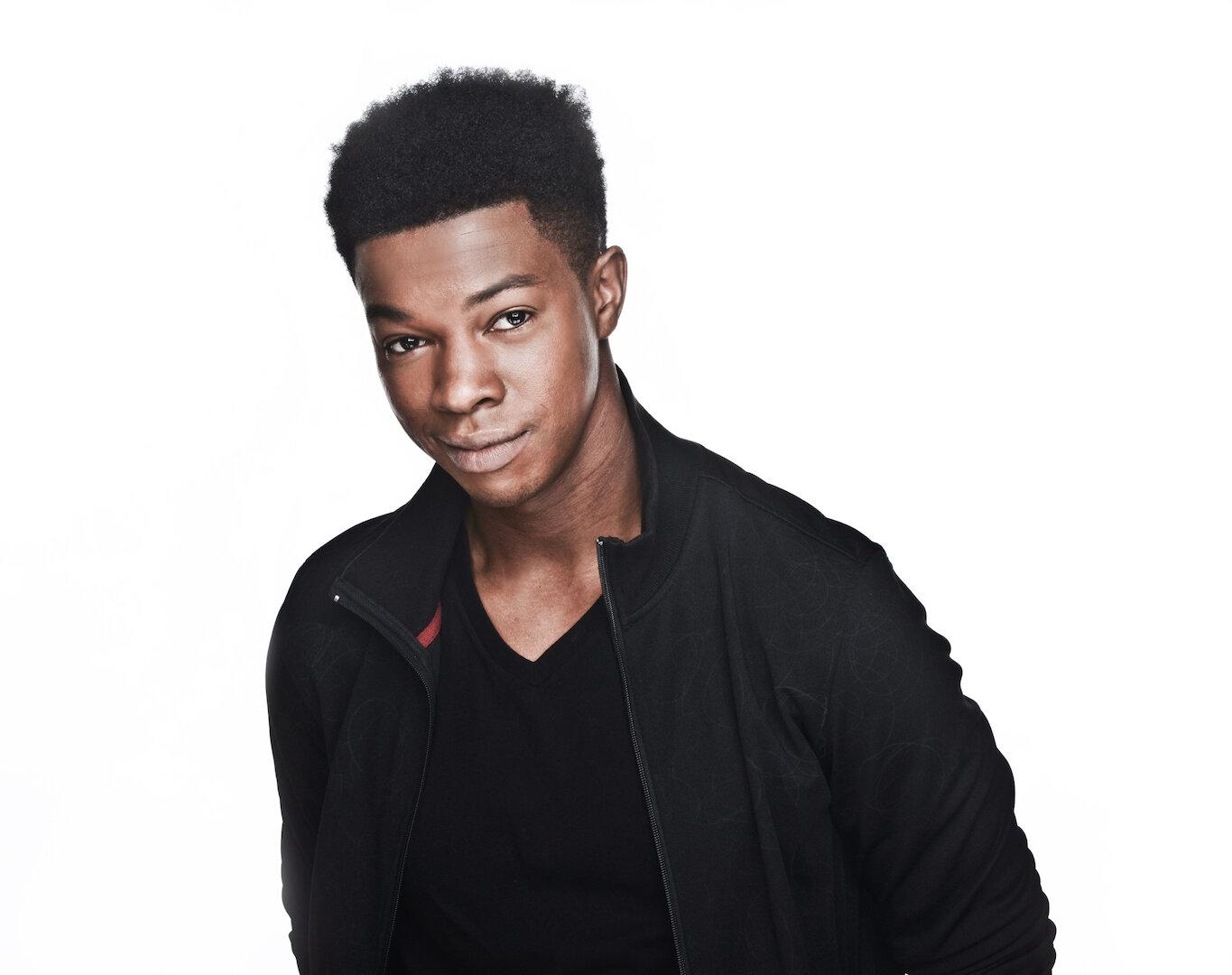 Photo credit: Haley Andoff
TVM: What drew you to acting and when did you know you wanted to make a go at it?
BJ: I was a quiet, shy kid, and I'm still an introvert, so acting has always been an outlet for me, to get out of my shell for a moment, to exercise my imagination and have fun.
Even though I was quiet and shy, I loved to perform and had a vivid imagination. Every stuffed animal of mine had a name, a unique voice and personality. Looking back, that was probably the beginning of character development for me.
My oldest sister was a model and saw me watching and imitating cartoons one day, and asked me if I wanted to be on TV. Of course my answer was "yes", and then she helped get me an agent. It started out as modeling; mainly photography and runway work, but eventually moved into doing commercials, and I loved being on-set. That's how my acting career started, if you will, so I've known from an early age that I wanted to act.
TVM: Do you have any rituals when getting into character or is the process different for you with every role?
BJ: It's different with every role. I do consistently implement music to help me get into character though. I often listen to music that I either feel the character would listen to, or music that would be the soundtrack to that character; songs that make me feel like I have embodied them. So much emotion and story is captured in the few minutes of a song. I find it to be the easiest way, in most cases, to get where I need to be in a character's frame of mind; from feeling on top of the world to feeling like there's no hope, and everything in between.
TVM: Do you ever struggle to inhabit a character? Your character Vincent Bell from Degrassi, for instance, who was, for lack of a better term, a pretty bad guy. Was it difficult to take on that role? How do you find a way to enjoy portraying a character like that?
BJ: Every role has its challenges, but I think with time I believe I can inhabit just about any character, within reason of course. As far as playing Vince on Degrassi, there was no struggle there. It was so much fun to play someone so deceptive, manipulative and violent. I hadn't ever played a character even remotely close to how devious and dark Vince was. I guess I'm known for being a nice guy and at the time rarely got opportunities to play someone like Vince, so it was an awesome experience portraying him.
TVM: What was the job that got you into the union?
BJ: I did a lot of commercials when I was younger, so it was actually a Coca-Cola commercial that got me union status.
TVM: What has been your favourite co-star role to date?
BJ: It's got to be Vince on Degrassi. It's such an iconic show known globally by so many people. That was cool to be a part of, but what was really exciting for me was being a part of the show in such a unique way: as a villain in every sense of the word. Vince was a BAD dude. Shooting up the prom, coercing students to sell drugs, sending his gang to beat-up people… He was just this cool guy that could potentially snap and do something terrible at any given moment.
I feel I got to play two different sides of Vince in two of the major storylines. He was first this malignant, manipulative human being that used and abused everyone around him. Seasons later, he still was that dastardly dude, but he showed some heart, looking out for his little brother and friend.
TVM: Congratulations on having your film Fowl Play screen at last years Just for Laughs Comedy Festival as part of the eat my shorts program! Tell us a bit about the film and what that experience was like for you.
BJ: It was a very cool experience. The program was sponsored by Kevin Hart and his LOL Network, so Kevin Hart has seen my film! It screened in Montreal at Just for Laughs Comedy Festival.
It placed top 5 in the Eat My Shorts competition, and then I partied with a bunch of up-and-coming and big name comedians. It was a great time.
'Fowl Play' is about a popular boy band that has gathered in the studio to work on their new album, but quickly have to come to terms with one of the members having a very serious addiction… to chicken. There's a full song with a music video within the film. That was an absolute blast to record and then shoot. That song's on Apple Music and Spotify, by the way. Look out for 'Better Be (Vegetarian)' by 4Skin, the fictional boy band within the film.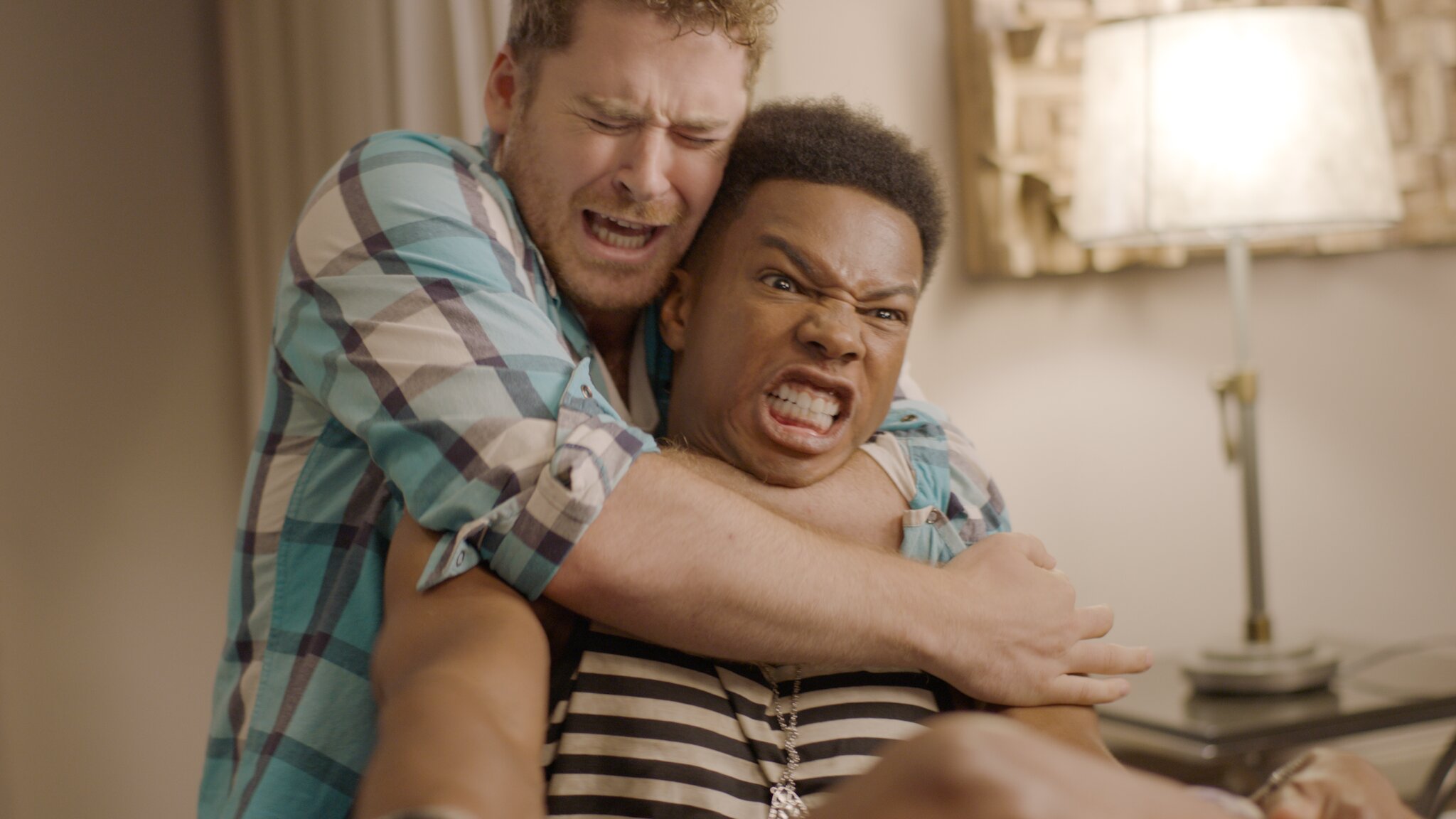 TVM: What is your dream role? Are there any current shows you'd love to work on and why?
BJ: Before I get too old, I'll put it out into the Spider-Verse that I'd love to play Miles Morales/Spider-Man if they ever make a live-action version of that storyline.
I mentioned music before. I'm almost always listening to music, and love all types of music. It would be awesome to be able to play Marvin Gaye or Sam Cooke in a biopic. They both have such compelling stories that unfortunately ended tragically.
TVM: What advice would you give to your fellow actors of all ages who may be struggling?
BJ: If you love it; if you really, really love it, keep at it. You'll find a way to do it. Also, try to stay busy, whether it's by creating your own work, taking classes, or just working scenes with a fellow actor friend. Not every body will experience the heights of an A-lister, but you can create your own personal success story.
Written by JessG on Mar 27, 2019