Episode: 1x01 | Airdate: Oct 16, 2018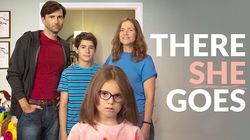 Rosie is a nine year-old girl with a severe learning disability, the result of an undiagnosed chromosomal disorder. She lives with her dad Simon, mum Emily and brother Ben.
It's a typical Saturday for the family, one which revolves around trying to get Rosie to do simple things - go to the park for some fresh air, eat her lunch, go to bed. Rosie leaves a trail of destruction in her wake, ramping up Simon's stress - in his short-sighted attempts to get her to go to sleep too early, he only makes things worse.
An earlier timeline shows how Simon and Emily first confront the inescapable truth that something is wrong with their baby daughter.