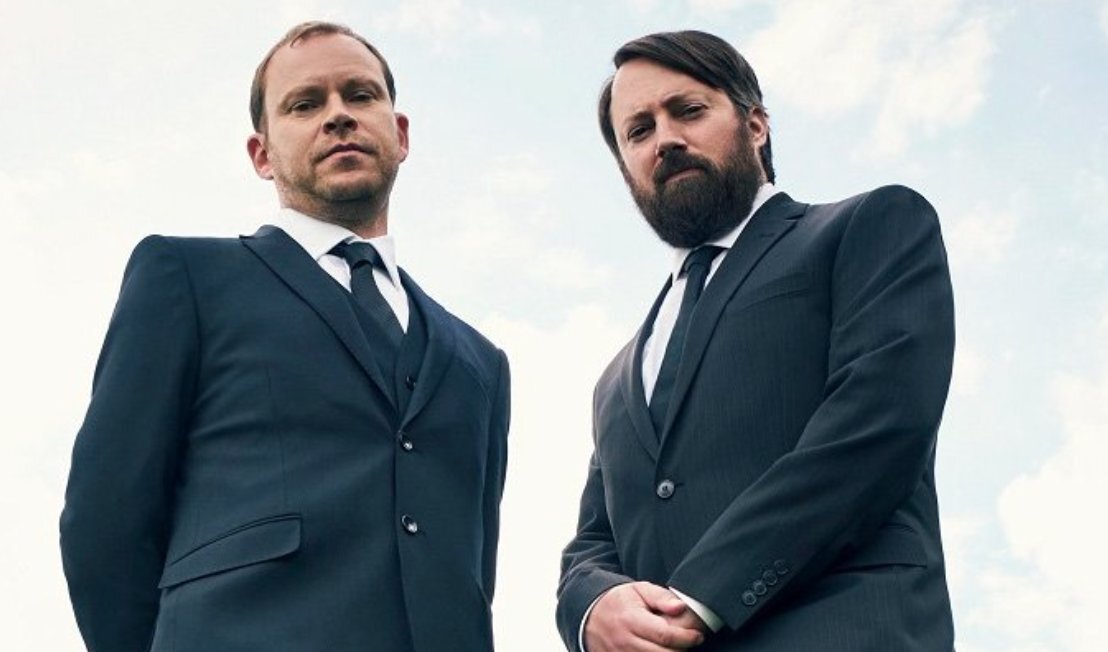 If you're as much a fan of Robert Webb and David Mitchell as I am, then you have probably been eagerly awaiting the first episode of their new comedy series, Back, which started on Wednesday night on Channel 4.
David Mitchell plays the part of Stephen, a failed lawyer and divorcee. He takes over the family pub, The John Barleycorn, after his father dies. But when his charming former foster-brother Andrew (Webb) turns up at the funeral, Stephen's plans go awry.... Stephen is convinced he is "a glib, dangerous sociopath" who's going to take over his life.
Supporting Mitchell and Webb in the cast are Sherlock star Louise Brealey as Stephen's sister Cass, Downton Abbey's Penny Downie as his mum Ellen and Doctors' Geoff McGivern as Uncle Geoff. They are all perfect choices in my opinion.

After only watching the first episode, I know I am going to really enjoy this series. It is dark comedy at its best. The chemistry between Mitchell and Webb is brilliant. You may need to cover the kids ears when you watch it though, as the language in it is very adult themed and there's plenty of it!
Back continues each Wednesday night at 10pm on Channel 4 and runs for 6 episodes. It gets a massive thumbs up from me! If you watched it or are planning to do so, please do share your thoughts, below. I look forward to reading them.

Written by TonyMayhew on Sep 7, 2017