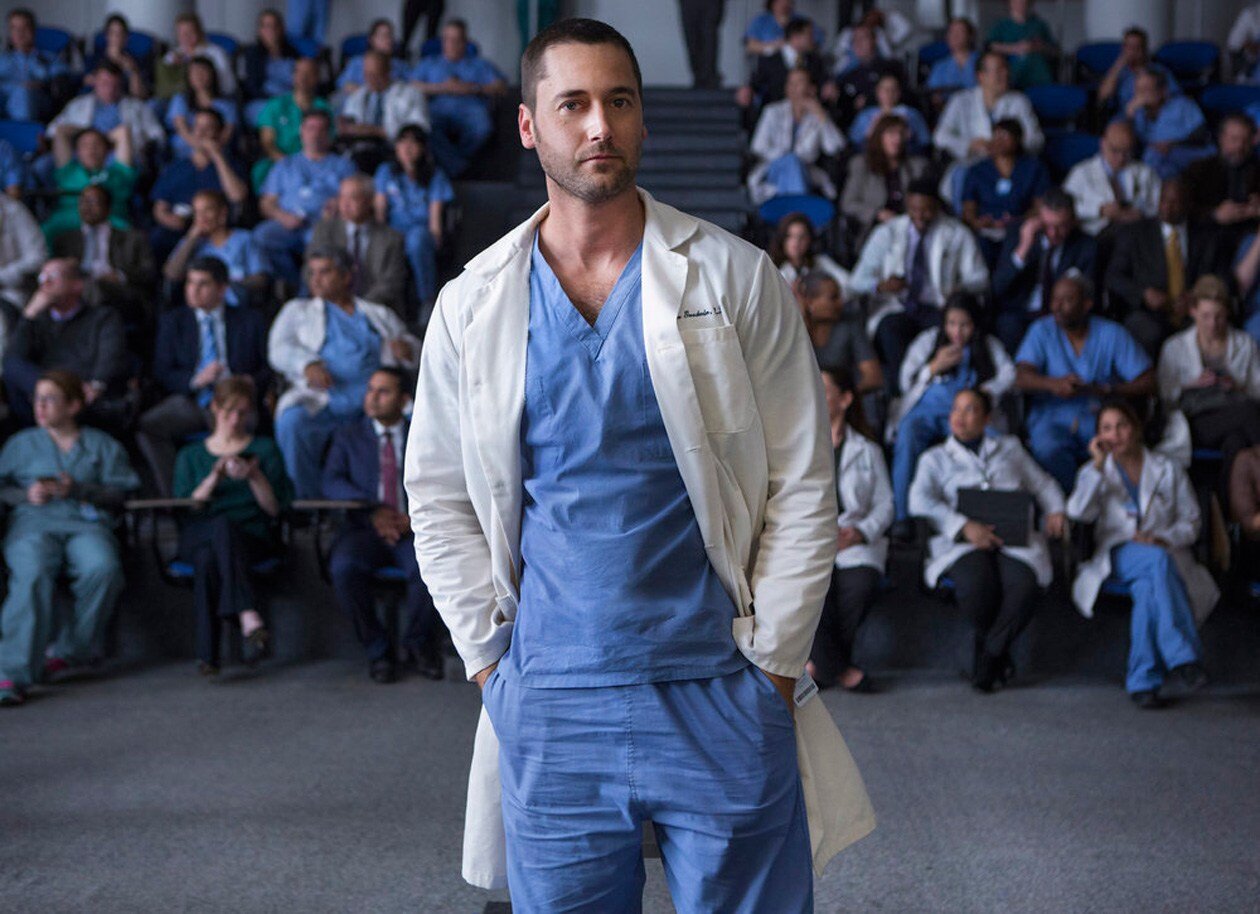 NBC's newest medical drama, New Amsterdam, is set to premiere in two weeks.
New Amsterdam, starring Ryan Eggold ('The Blacklist') as Dr. Max Goodwin, takes place in America's oldest hospital and is inspired by New York City's Bellevue. Goodwin is the hospital's newest medical director with a big heart and even bigger plans to take on the system and place patient care above billing. Determined to shake things up and restore the hospital to its glory days, Dr. Goodwin makes waves by firing the entire cardiac surgical department on his first day for doing the opposite.
Having been through five new medical directors in as many years the staff is naturally skeptical, but Goodwin will stop at nothing to do what's right and win them over in the process. In the trailer we see Dr. Goodwin open his mind to new ways of approaching medicine that doesn't always involve cutting people open and give his doctors permission to help their patients as human beings when the system ties their hands as professionals.
Max Goodwin is unlike any medical director the staff and patients have encountered and as fellow doctor Hana Sharpe (Freema Agyeman, 'Sense8') discovers, it is likely because he himself will soon be a patient. New Amsterdam promises to tug at the heartstrings and shake up the medical drama genre we've grown so accustomed to. Find out if it delivers on September 25 at 10pm on NBC.
Written by JessG on Sep 17, 2018