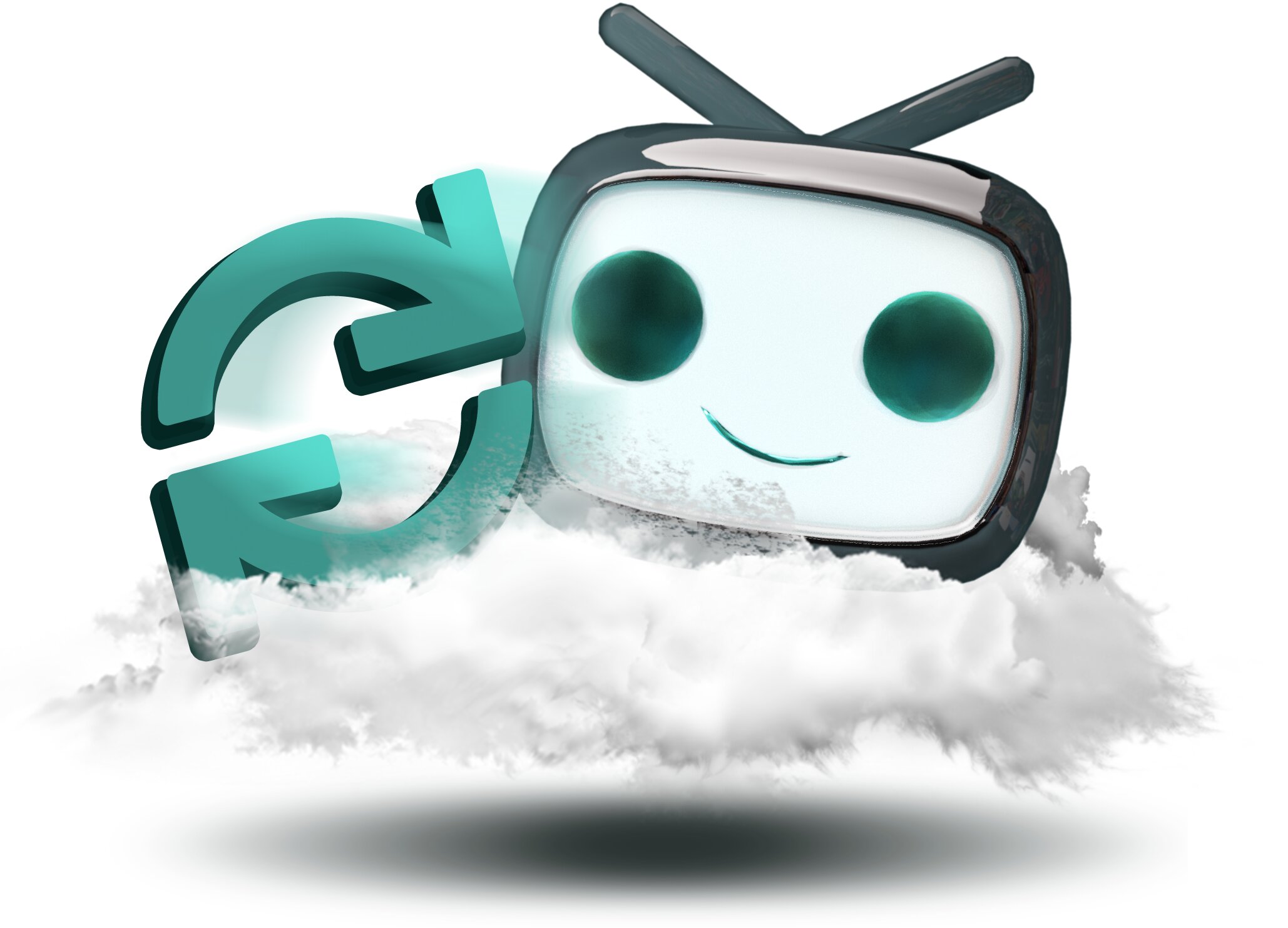 Hi everyone, 
We're back with some more exciting news for those who use Kodi as their media center.
We've been working on a tracker (scrobbler) addon that lets you sync what you're watching between Kodi and TVmaze.
Huh, scrobble/track what does that even mean?
Scrobbling/tracking means that it automatically tracks what you're watching. 
Normally on TVmaze you can manually mark what you've watched on the calendar/watchlist or episode list. But with this Kodi addon you can automatically track on TVmaze which episodes you've watched in the Kodi media center.
Here's a list of what the addon does:
Performs an initial sync between Kodi and TVmaze for episodes you've watched.
When you add an episode to the Kodi library, it instantly marks it as "acquired" on TVmaze.
When you watch an episode in Kodi, it instantly marks it as "watched" in TVmaze.
When you mark an episode as watched on TVmaze, it marks it as watched in Kodi (after sync)
What is Kodi?
Kodi is one of the biggest media centers on the web. It's an open source application for streaming media content and completely free.
It can play various types of media such as videos and music. The service doesn't provide any of its own media. Instead, it catalogs locally saved files, dvds, cd's and other sources from the internet. More detailed info here (wikipedia).
What is TVmaze? (if you don't know us yet)
TVmaze is one of the web's most extensive TV information databases. We are a large community of people with a big heart for tv/web shows that curate all of the info available. Additionally TVmaze provides tools and features to keep track of your shows such as detailed calendars/watchlist/countdown/...  
How to Install the addon:
Step 1) You can find the TVmaze Tracker addon in the Kodi Repository in 'Program add-ons' (Or install it manually)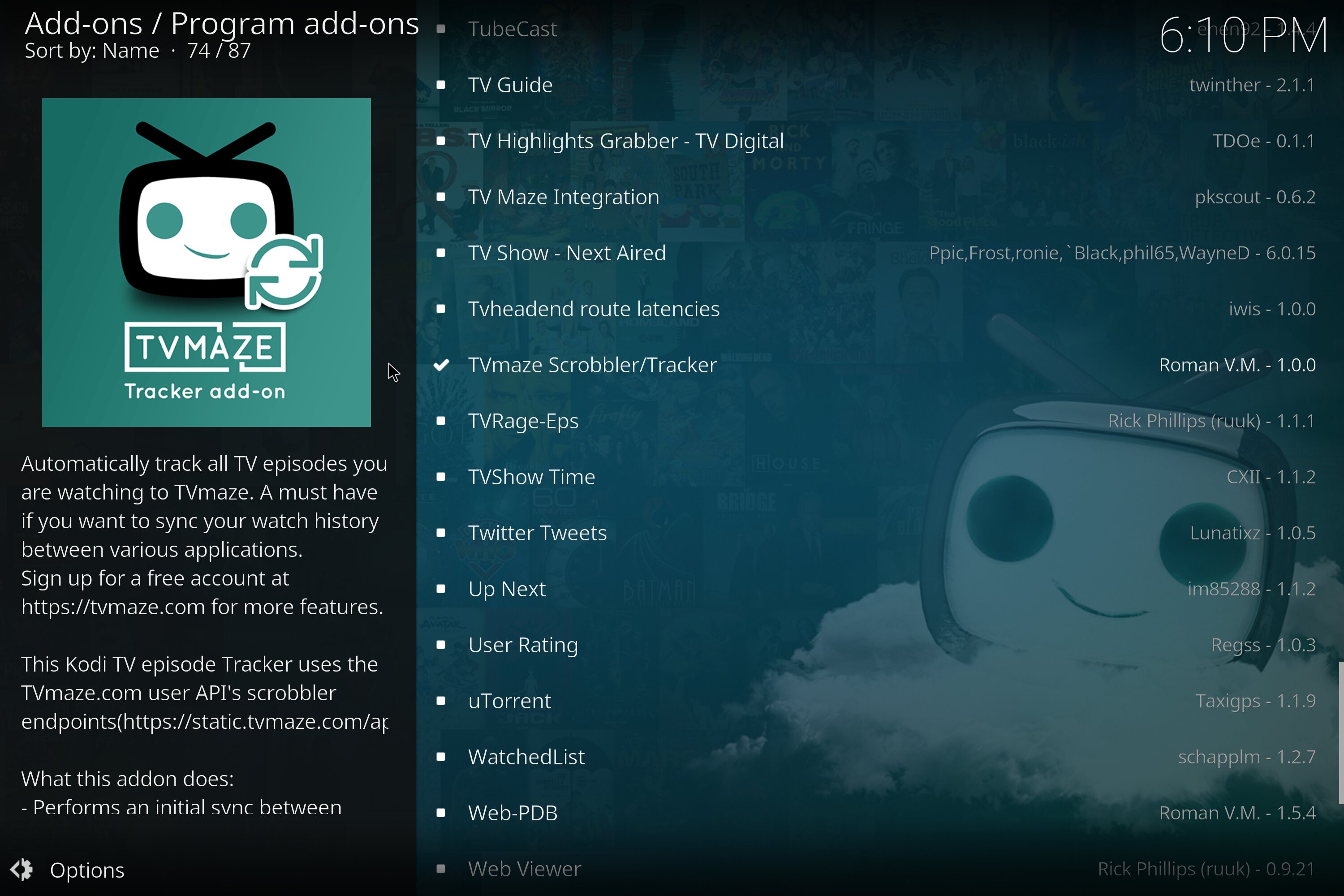 Step 2) Once the addon has been installed, and you run the tracker for the first time, it will ask for authorization in order to sync with your TVmaze account.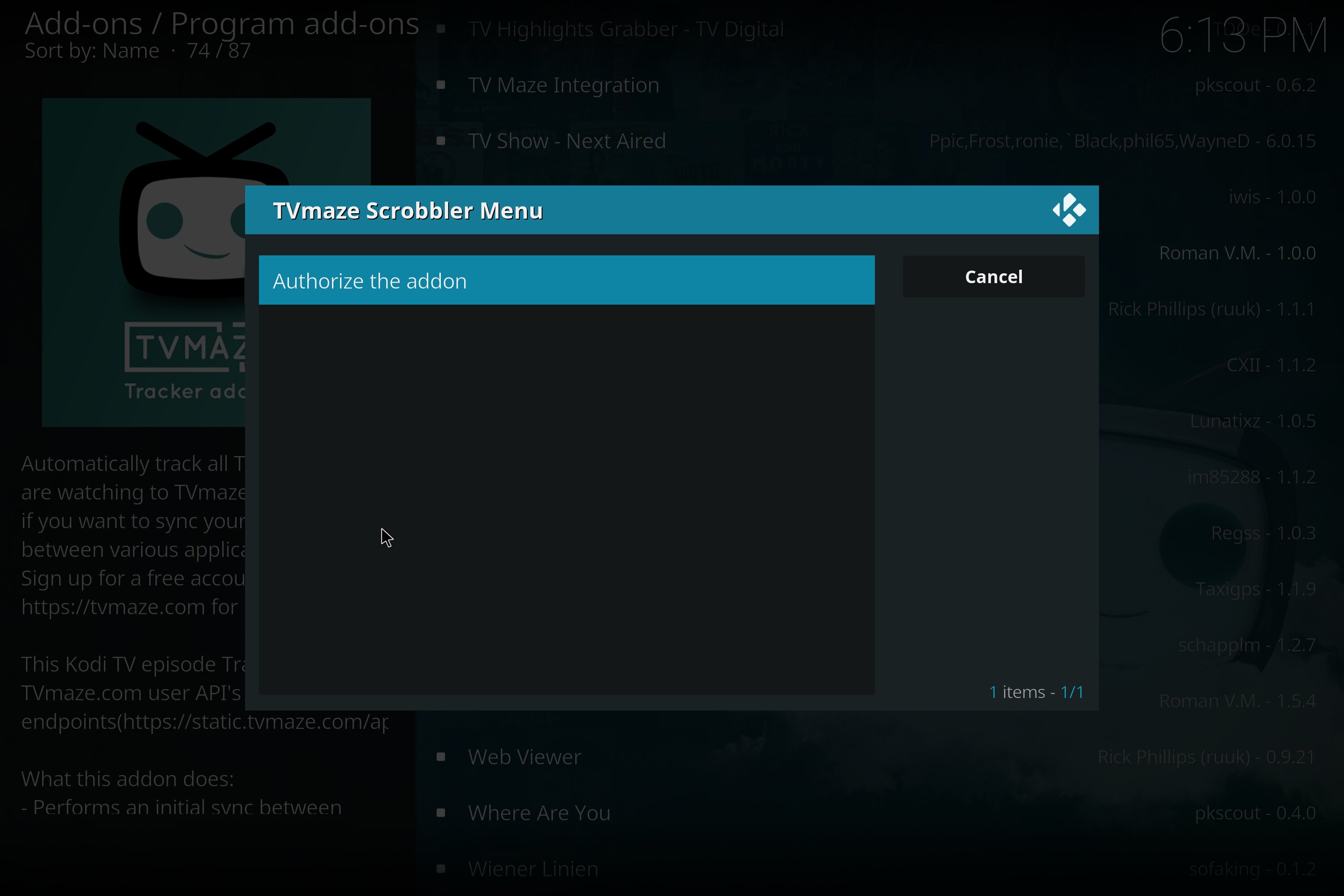 Step 3) Authorize the addon using the qr code or url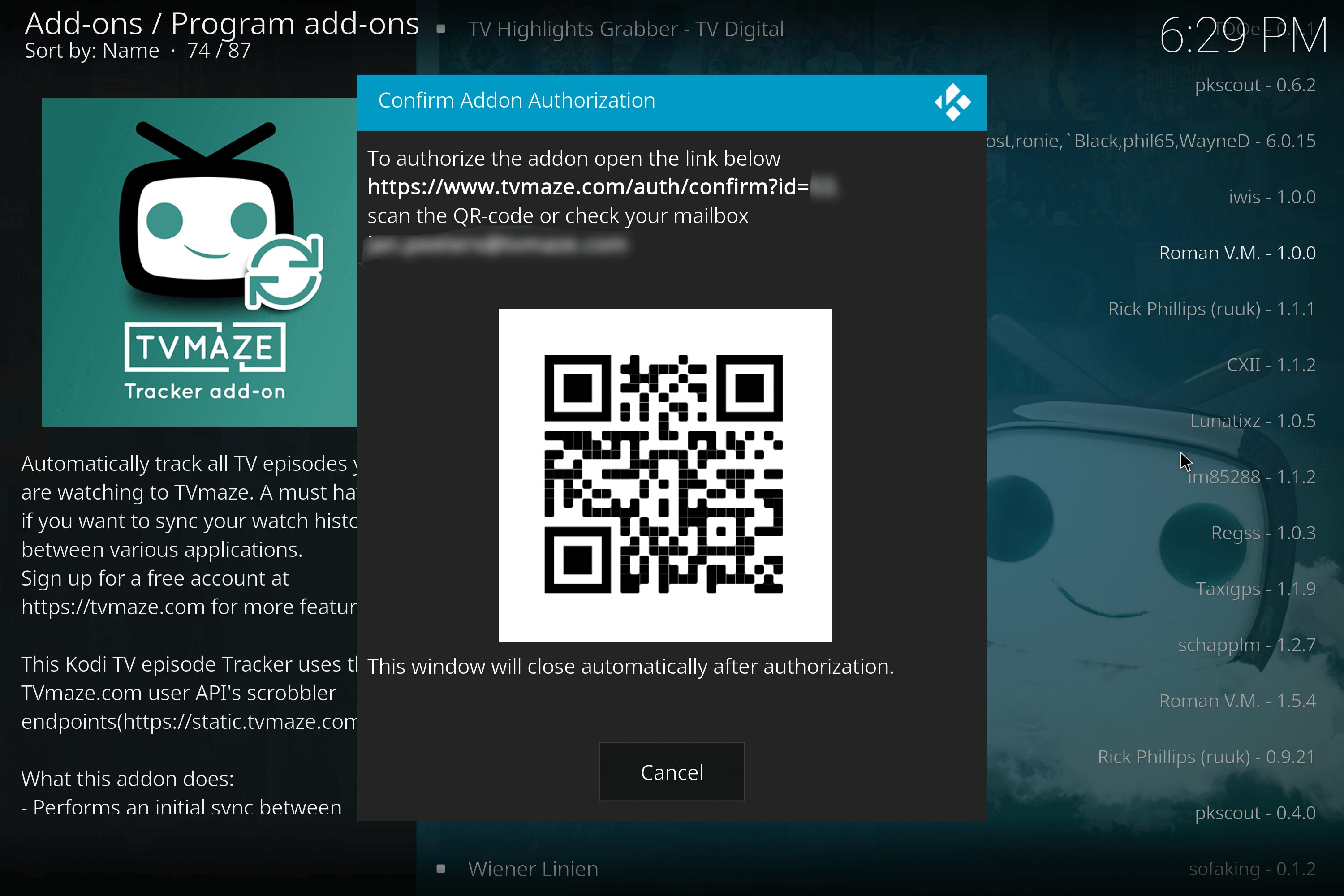 The future
It's important to hear from you guys. 
So let us know your thoughts in the comments and tell us how we can continue to improve.

Give these guys some love
A big shout-out to Roman V.M. from Kodi for collaborating with us on this addon.
Another big shoutout to Gazza911 for helping with tests and support.
BONUS
Random Bonus Premium Discount for those who want to show some extra love: Code: KodiRulez 
Complimentary, ever since last year there is also a Kodi meta-data addon that provides additional show & episode info.
Written by
Jan
at Sep 9, 2020
Comments
Login
to leave a comment on this blog.