We don't have a summary for Prva Srpska Televizija yet. Hang in there, or go ahead and contribute one.
Popular Prva Srpska Televizija shows
This Season's Shows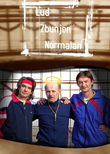 Lud, zbunjen, normalan
Lud, zbunjen, normalan (Crazy, Confused, Normal) is a Bosnian television comedy series.Three generat…
Besa
Uros Peric is a small business man from Belgrade. He kills a daughter of an Albanian mob boss in a c…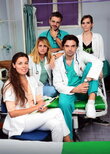 Urgentni Centar
The series follows the work of health workers at the Emergency Center in Belgrade.
View all shows »