Episode: 1x01 | Airdate: Jun 14, 2012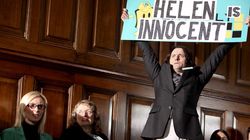 Helen Stephens is sent to prison for murdering her boss, managing director of Entirely Tiles. While she struggles to come to terms with her situation, those around her want to keep her inside.
Margaret the Governor hates appeals, her sister Laura wants her flat and her boyfriend and alibi Justin has disappeared. Helen not only has an incompetent lawyer, Tony, and an over-friendly cell-mate to contend with but she has also taken on Top Dog and the prison posse. Meanwhile she receives some unexpected help from her colleague Henry.