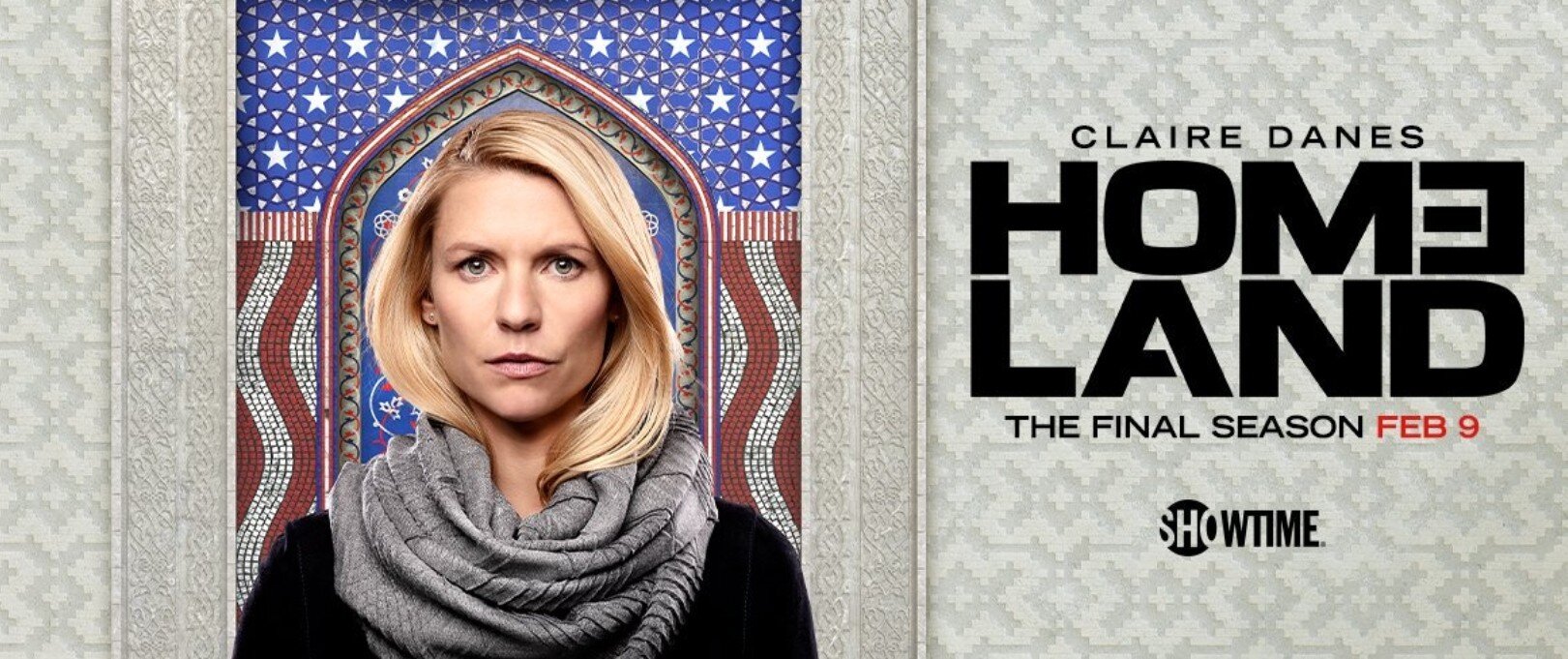 One quarter of the way into the final season of Homeland and, it's safe to say, rumors of its fall from top television viewing have been greatly exaggerated. Indeed, while there is a reasonable argument that the series took something of a nose-dive in quality after the conclusion of the primary story arc, namely the Carrie-Brody (Damian Lewis) story; so far in this season, it has focused on returning to its painful-yet-satisfying tenseness. That is, the story has plenty of cliffhangers, anchored by the solid, and at times "over the top" acting that the series has come to be known for… yes there is the quivering Carrie (Claire Danes) chin.
The key to the "things that make you go hmm" moments are tied to the ending of last season where Carrie was detained by Russian authorities for seven months before Saul (Mandy Patinkin) could negotiate her release. The clear suggestion is that Carrie might be some sort of "Manchurian - or more specifically Russian - Candidate" like Brody was in the first few seasons. Does that mean Carrie has come full circle? Intuitively, this does not seem to be possible. However, keeping with the series' omniscient understanding to real-life politics and international affairs, it plays on the actual findings of the U.S. intelligence community's belief that Russia is actively perpetrating a shadow campaign to disrupt American politics and governmental control. 
Specifically, so far, the story involves the reunited of Carrie and Saul in a bid to push through a final peace agreement in Afghanistan between the United States and the Taliban. Naturally, there are a number of parties, such as Pakistan, Russia, and the U.S. "Deep State" who believe peace in the region threatens their national and/or personal interests. Accordingly, in order for Carrie and Saul to successfully overcome these obstacles, they will not only need to overcome the tension that exist personally between them, but the very real threats that confront them from friends and foes alike. In short it's a perfect Homeland-like situation. 
So far, it has been a quite gripping series, especially since it has, so far, eschewed the weaker sub- story lines of previous series, to focus on the primary story arc. Personally, I always thought Carrie was best when she was in the field, away from the U.S. This series has doubled down on that aspect. Anyway, until this point, the creators seem intent on having the series go out with a bang. Indeed, that is the only way that would do justice to one of Sunday night television's more solid offerings.
Are you caught up with the current season? What do you think so far? 
Written by lao.san on Feb 24, 2020