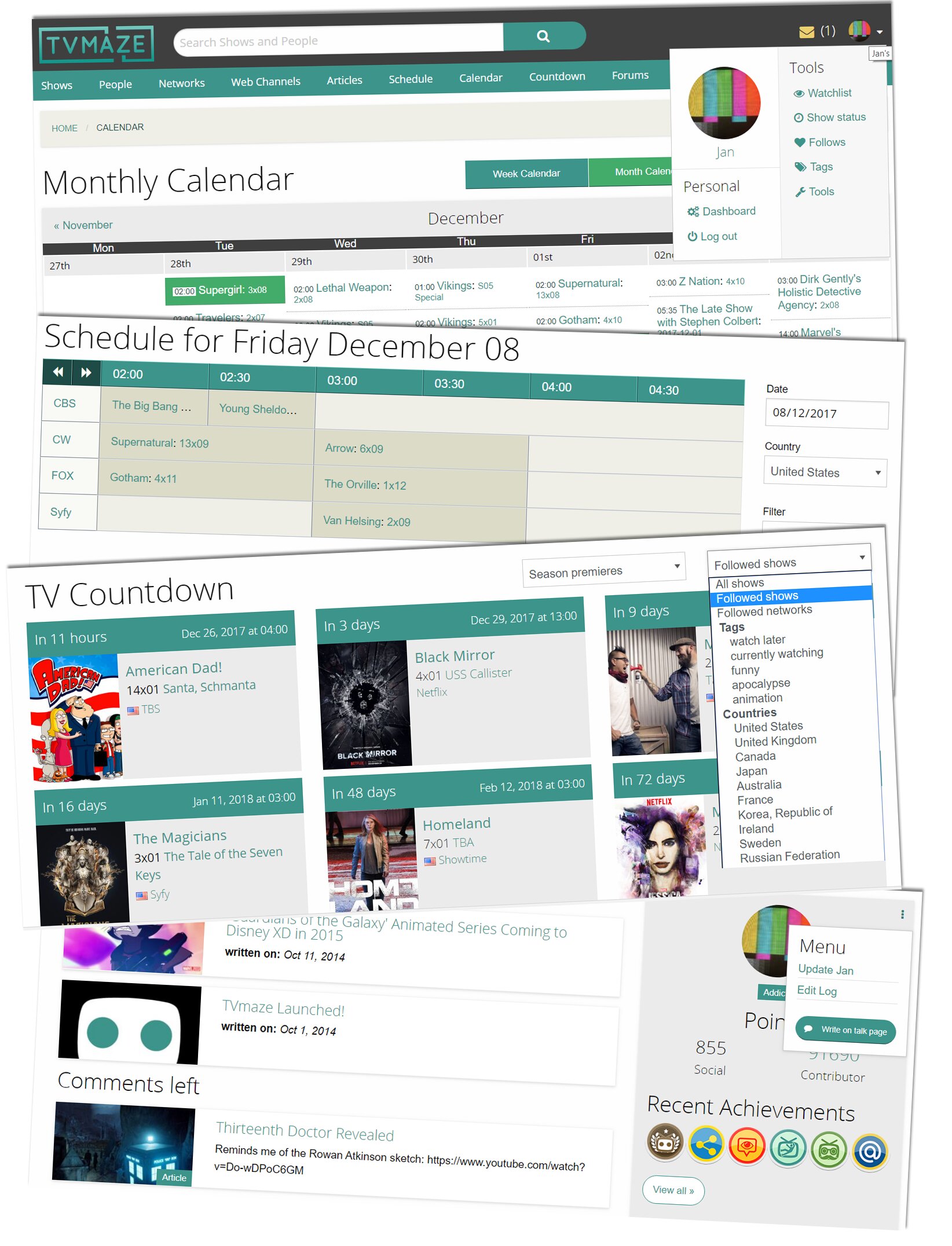 Hi everyone,
We've performed a couple of technical, structural and layout upgrades.
These updates are part of an important step towards future releases.
Below is a list of noteworthy changes.

NEW FEATURES:
- Schedule date switching
- User talk pages
PREMIUM FEATURES:
- Countdown features now free for everyone
- New schedule filters for premium users
LAYOUT:
- improved contributor workflows
- wider layout on desktop
- easier navigation (menu, notifications, etc)
- sitewide style alignment
- a more responsive grid
- better responsive ad integration
- visibility improvements for visually impaired (f.e. calendar)
We'll be posting more blogs detailing the changes. f.e. the talk page and its main purpose. If you find any bugs or have any questions, remarks, suggestions. We'll address them in the coming days.
We'd like to take the opportunity to thank everyone who has supported the TVmaze project and its mission: To make TVmaze the most reliable TV source on the internet.
We are lucky to have such passionate users who keep pushing us to become better. With great care and attention to detail we keep improving year after year.
Merry Christmas!
Jan & David