TVmaze Episode Calendar
Monthly Calendar
The free monthly calendar features an instant overview of all your favorite shows this month. Episodes that you've marked as watched are automatically highlighted.
List your favorite followed shows, all popular shows, or use tags to completely customize which shows to include.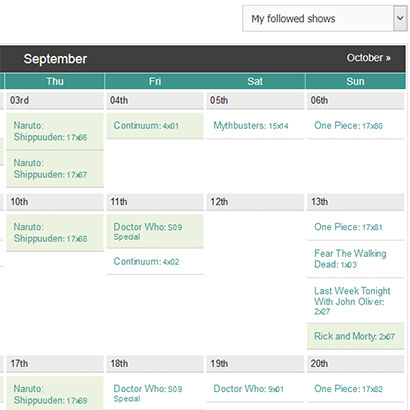 Weekly Calendar
All premium users have access to the weekly episode calendar as well. The weekly calendar gives you a detailed overview of your TV week. Each episode's airtime is listed alongside its title, and the episode summary can be accessed with a mouseover. With a single click you can rate your episodes; or mark them as watched, acquired or skipped straight from the calendar.