Episode: 1x01 | Airdate: Sep 20, 2014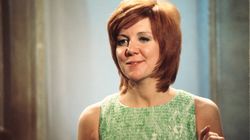 The series begins in the golden years of the 1960s. Mod legends The Small Faces became the best-dressed band in England, Cilla Black and fashion label BIBA were a perfect fit, while The Beatles and The Stones embraced the foppish hair and frilly shirts of psychedelia. Through rude boys and rockers, the relationship between music and fashion blossomed, becoming intimately entwined in the sound and vision of Roxy Music.
But this isn't just a story of brillant musicians and maverick designers, it's a story that touches us all because, at some point in our lives, we've all delved into the great dressing-up box and joined the pageant that is British music and fashion.