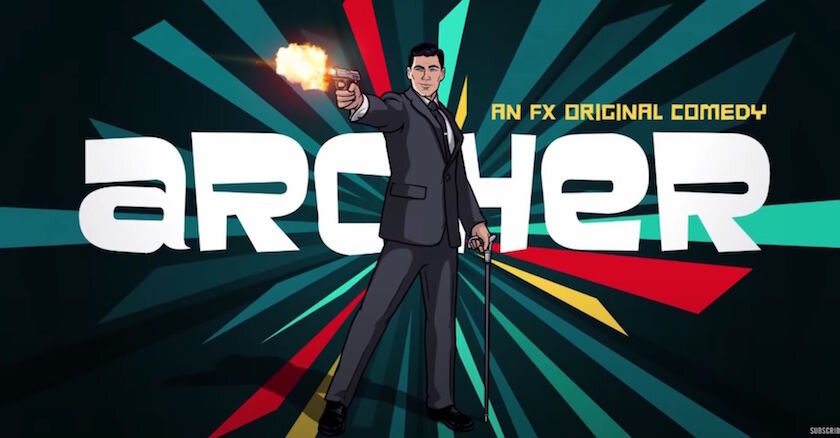 FXX's Archer is back, and I mean this both figuratively and physically. As such, there is a lot to unpack in the 25+ minutes normally afforded to an Archer episode.
By figuratively, I mean, Archer has returned to the kick-ass, hard-drinking, annoying but deadly spy that we have come to love. You see, Archer (H.Jon Benjamin) has been in a coma as a result of a gunshot he suffered in the last episode of Season 7 -- for reference, the current iteration of the show is in Season 11. As such, the Archer stories from Season 8 through Season 10 have been figments of his imagination while he was unconscious ... this, at least, explains an Archer series arc that took place in the 1940s, as well as the space fantasy arc that took place in the distant future. These stories were interesting and compelling, but far from the classic spy fanfare that the series built itself on up through Season 7. The rumor is, the show's writers were forced to be inventive when one of the voice cast members fell ill. Fortunately, after three years of total creative freedom, at the end of last season, Archer finally came out of his coma and presumably is back to normal. 
By physically, I mean that Archer has now been reintegrated into the life he knew before, but not without the many changes that have been wrought on his family and colleagues during the time that he was comatose. The first key physical change is that Archer now walks with a cane. The remaining physical changes involve his relations. Indeed, in the three years that he was in a coma, the spy agency he lorded over has changed. His mother and head of the agency, Malory (Jessica Walter) has not changed much but expects Archer to return to his previous self sooner rather than later. His love interest Lana Kane (Aisha Tyler) has married a rich but boring businessman. His female colleagues, and at times, sexual liaisons Pam Poovey (Amber Nash) and Cheryl Tunt (Judy Greer) now keep him at an arm's length. Lastly, his male colleagues and competitors, Cyril Figgis (Chris Parnell), Ray Gillette (Adam Reed), and Dr. Krieger (Lucky Yates) all see him as less of a competitor, and more of a hapless nuisance. 
In the first episode, we see that despite the agency's seeming ability to exist and prosper without Archer, it is still an Archer World, and everyone else is just living in it.
Have you watched the start of the new season? What do you think?
Written by lao.san on Sep 18, 2020