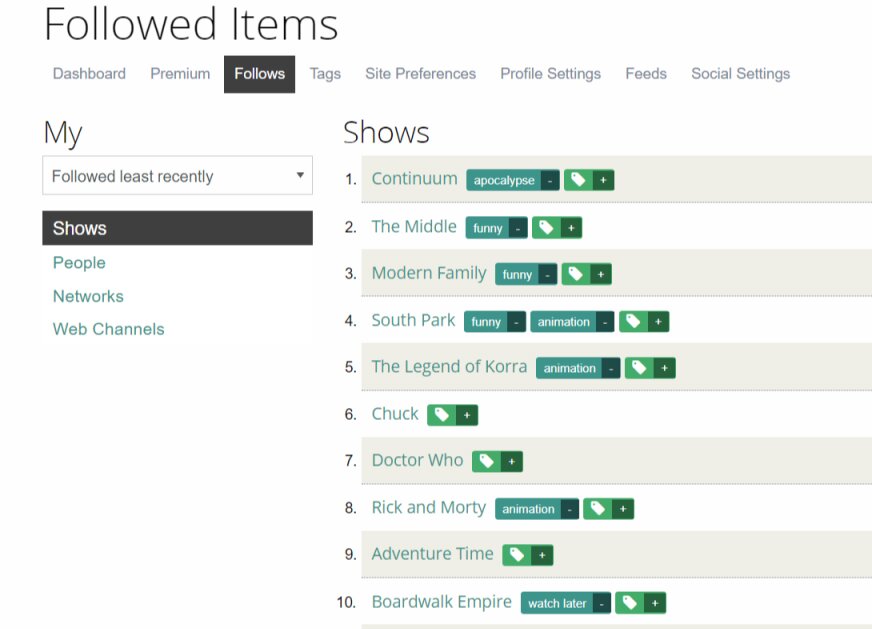 Hi everyone,
A couple of days ago an improvement was rolled out that made it possible to add tags from the show pages themselves. More info about it here.
To improve the tag system and to make it more consistent throughout the site, we had to throw away some of the old code and replace it with something more flexible.
We received feedback from you guys regarding this temporary downgrade. (We're always happy to see the community responsive regarding changes.)
So as a second step towards improving tags: we've made it possible to manage them from the follows page as well.
You can find the follows page in your user dropdown menu. (screenshot below)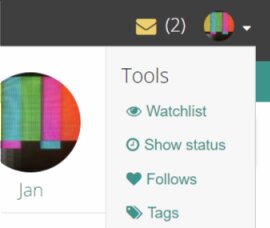 If you're asking yourself what you can do with tags:
You're already able to follow tv shows so that they appear in your schedule, calendar, watchlist etc.
Tags allow you to manage shows more granularly. You can tag shows any way you like instead of just following it. F.e a 'watch later' tag is a good way to keep track of shows you might be interested in but don't want to show up in your listings for the time being.
Let us know what you think about this update.
And we're still thinking about how to improve the tags page itself, if you have any other suggestions, don't hesitate to let us know.
We're listening. :)
Written by Jan at Sep 1, 2018
Comments
Login
to leave a comment on this blog.