Hi everyone,
We're happy to announce that Kodi, now has TVmaze as an official TV information provider option.
What is Kodi?
Kodi is one of the biggest media centers. It's an open source application for streaming media content and completely free. 
It can play various types of media such as videos and music. The service doesn't provide any of its own media. Instead, it catalogs locally saved files, dvds, cd's and other sources from the internet. More detailed info here (wikipedia).
Much like TVmaze, there is a large community of people contributing to the project. If you're a developer definitely check out what they are up to. Who knows, maybe you can help.
If you're not familiar with Kodi and would like to try it out, go to https://kodi.tv/
Once you have Kodi installed, you'll have to select TVmaze as the TV data provider.
You can do that by following these steps:
The home screen
Add-ons
Download
Information providers (v16 and higher)
TV information
TV Maze
Install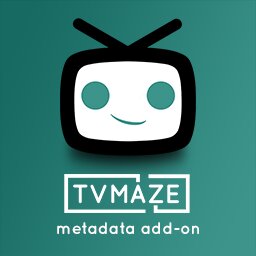 A big thanks goes out to Roman V.M. from Kodi for collaborating with us on this.
During the development it also became clear that we should expand on show image types. So we're now also providing show background images/banners and logo's/typography. More info on the guidelines can be found in the FAQ.
Let us know your thoughts in the comments and how we can continue to improve.
Written by
Jan
at Oct 31, 2019
Comments
Login
to leave a comment on this blog.