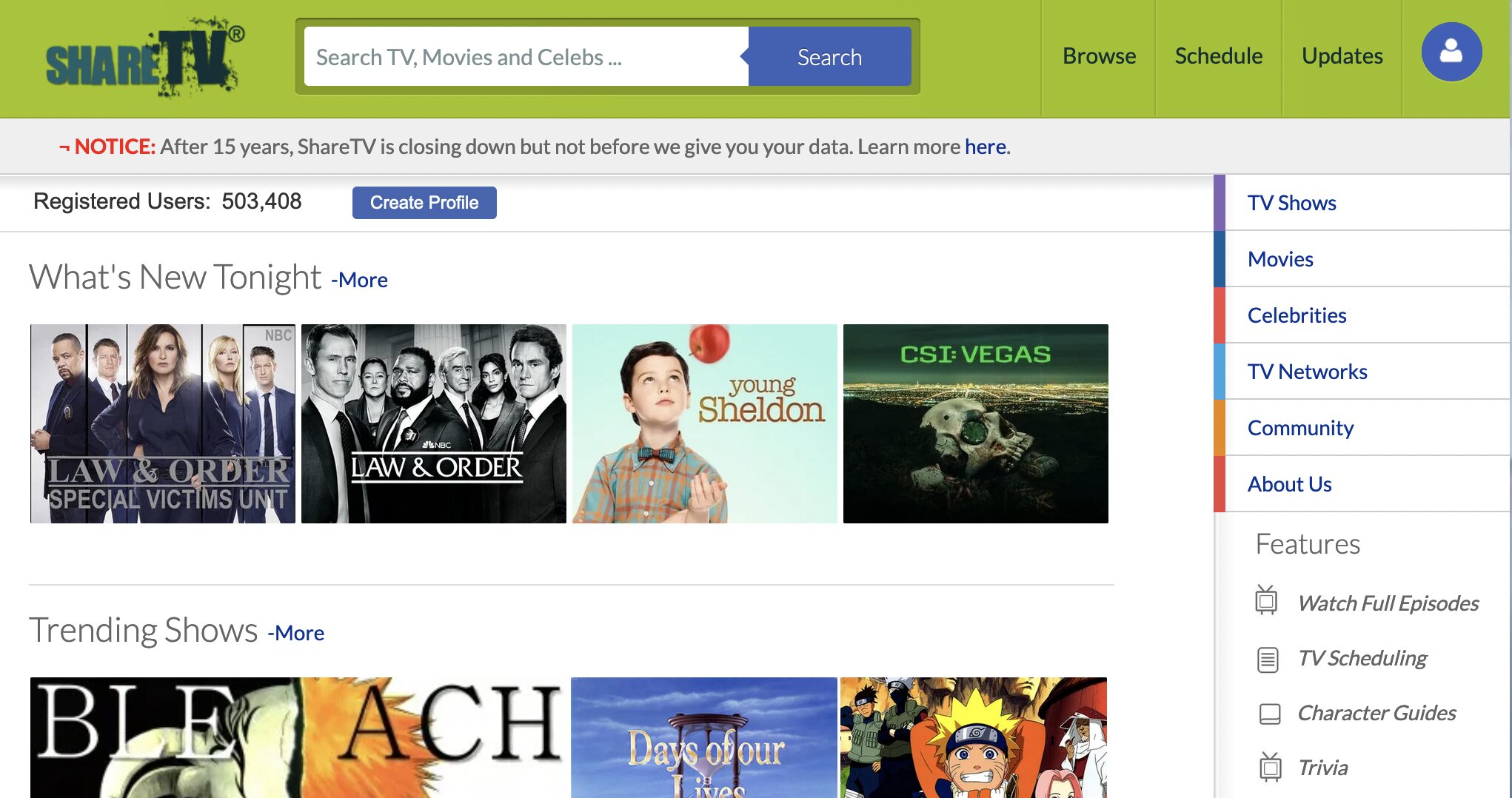 Hi everyone, 
After 15 years of service, ShareTV announced recently it will be closing down its services. 
The reason being the high cost of maintenance and the lack of time/resources to keep it running.

This left a lot of ShareTV users asking questions in regards to their data. 
We reached out to Chris Richmond (Founder & CEO of ShareTV) and discussed how we could resolve this issue. 
During our chat with Chris it was noticeable that he cares quite a lot for ShareTV and its community.
The conclusion of our chat was that ShareTV will provide all users with the ability to export their data and TVmaze will provide an importer to migrate the exported data.
This solution will make it possible for anyone who wants to continue to keep track of their shows, to do so on TVmaze. (It also ensures that privacy/GDPR policies are taken into account.)
All members of ShareTV will be notified before the end of the year with instructions on how to get an export of their data.
TVmaze has very similar features to ShareTV. Should you not be able to find what you're looking for, feel free to post a question in our forums.
Thanks to prisoner6 as well for notifying us of what was going on. He created a thread here for everyone from ShareTV to gather. https://www.tvmaze.com/threads/5457/sharetv-refugees-gather-here
I hope we're able to serve you as well as ShareTV did and we're happy to make some new friends. :)
Kind regards, 
Jan on behalf of the entire TVmaze community.
UPDATE (Dec 13th, 2022): 
You can now export your data from ShareTV and import it into TVMaze. 
Go to your profile page on your Laptop/Desktop and click the "Export Favorites/Ratings Data" button above your favorite TV Shows 
Log onto TVMaze and go to the sharetv migration tool 
Select the file you exported from the first step and click 'Migrate'. That's it.
Excerpt below of the announcement on ShareTV.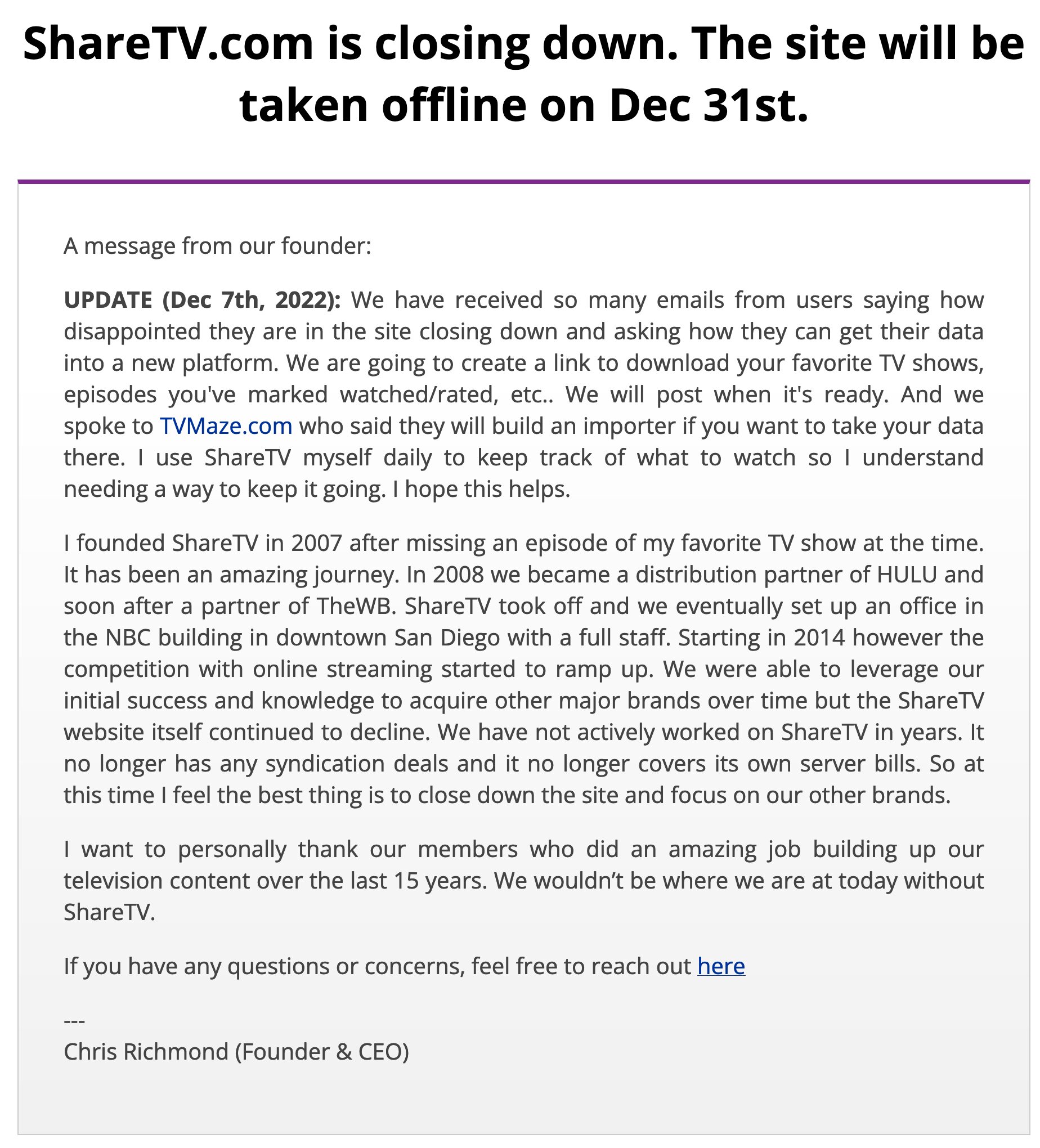 Written by
Jan
at Dec 8, 2022
Comments
Login
to leave a comment on this blog.