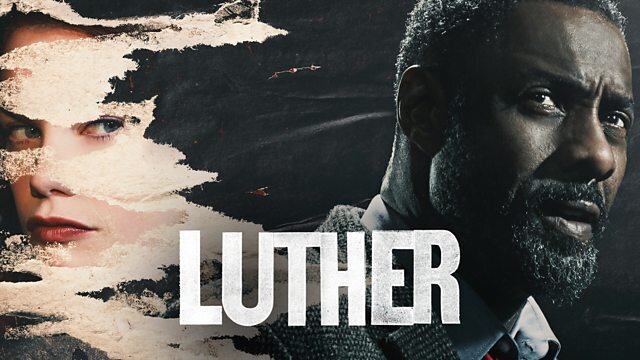 The BBC One series Luther is one of the most gratifying and frustrating series on television. On the one hand, its cast includes a bevy of acting talent including Ruth Wilson, Indira Varma, and, of course, the indubitable Idris Elba; as well as, the wordings of talented writer Neil Cross, whose work includes such television series' as Spooks, Doctor Who, Hard Sun, and the fan-favorite movie Pacific Rim. These two elements produce some of the tightest, most intense and intelligent TV out there.
On the other hand, despite the plethora of talent before and behind the camera, sometime, Luther can be confusing to the point of numbness. This is most significantly illustrated in the two-episode fourth series which, at present, I cannot even recall what the story was, or how it ended. Suffice it to say, after that series ended in 2015, I was fairly sure we would never see Luther again. And that was, in my mind, a good thing.
Understandably, I was a bit surprised to see a fifth series had been completed. However, after three years, and seeing Mr. Elba exhibit his considerable talents in a number of other works, I was generally excited at the prospect of another Luther series. Fortunately, my excitement was not misplaced.
Spoiler Alert!
The new series gets back to the core Luther that is so intriguing in the first and second series, and sometimes shows itself in the third. Indeed, the underlying case for the fifth series is a devilishly deviant situation wherein people are being murdered, in plain sight, by a serial killer who wears a mask and a hood with lights sewn into it, which according to Luther's new partner DS Halliday (Wunmi Mosaku), is to obscure CCTV. If that is not enough to fill four hours, there is also the story thread involving arch Luther nemesis George Cornelius (Patrick Malahide) hunting Luther on account of his belief he has something to do with the disappearance of Cornelius' son. Finally, the story tops off with the return of Luther's other arch-nemesis, and love interest, Alice Morgan (Wilson). She is actually the one who kidnaps Cornelius' son and implicates Luther by seeking his assistance after she is injured. Truth be told, Luther is at its best when Elba and Wilson are on the screen.
Needless to say, there is more than enough going on in the four parts to keep one's interest piqued, which is normal for the series. The difference, however, between this series and the last, is that the three stories, while separate, are artfully tied together and entertaining rather than being confusing and abstract. Moreover, as what seems to be the signature of the series, the ending leaves so much to be desired. That is, it does not end in a nice settled manner but in a way, like life, that raises as many questions as it answers.
I am not sure if there will ever be another Luther series; in fact, there is much to suggest in this series this is the end. But if that is indeed the case, Luther ended just as it began, namely as one of the most creatively unique police procedurals of its day.
Written by lao.san on Jan 7, 2019