Hello fellow TVmazers,
Over the years we've gotten the question 'do you have an app?' quite a few times.
And today we can say 'YES. Well kind of...'
We've created a 'progressive web app'.
'A progressive what?' you might be asking yourself.
So... What is a PWA?
'Progressive Web Apps are web applications that load like regular web pages or websites but can offer the user functionality such as working offline, push notifications, and device hardware access traditionally available only to native mobile applications'
source: https://en.wikipedia.org/wiki/Progressive_Web_Apps
PWAs aren't yet mainstream. But with the range of benefits they provide, you'll hear about them a lot more in the future.
Our first step has been to make TVmaze available just like your typical app. Currently we're not taking advantage of features such as push notifications.
We had some internal discussions on what features we'd like to provide but ultimately we decided to prioritize based on community feedback.
How do I get a PWA on my phone or tablet?

PWAs are not deployed to the Google Play Store or App Store. If you go to your browser menu, you'll generally see an 'Add to Homescreen' option.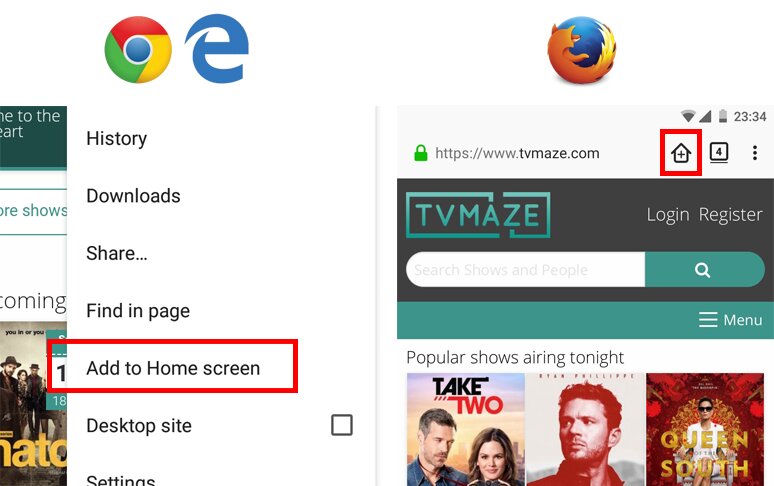 Image 1(chrome,Edge), Image 2(Firefox)
After clicking on it, you'll see the TVmaze icon on your homescreen.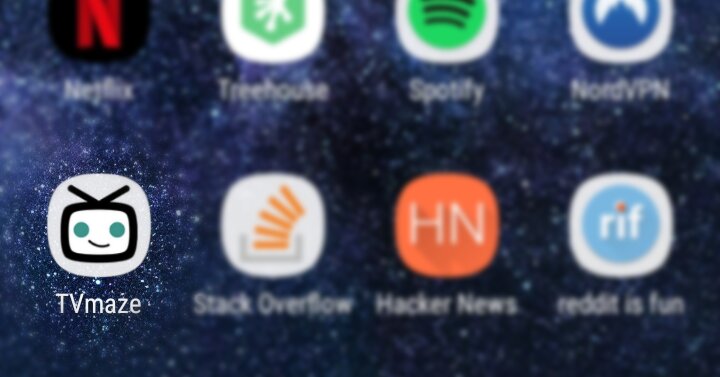 That's it! Just click on the icon and track your shows.
As always, should you have any questions or suggestions, don't hesitate to post them. We'd love to hear your thoughts.
cheers,
Jan & David
Written by Jan at Sep 14, 2018
Comments
Login
to leave a comment on this blog.