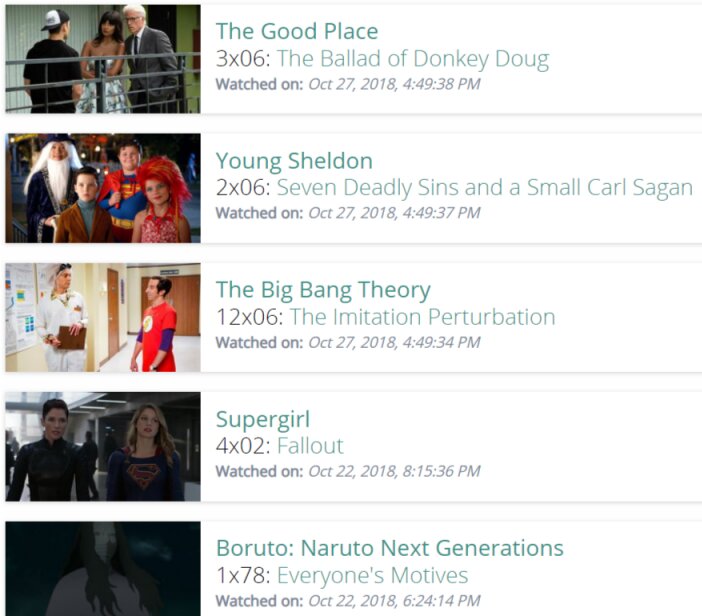 Hi everyone,
We've just added a new feature: 'The history page'.
This page lets you see all of the episodes you've marked as watched.
The page is accessible from your stats page under 'just watched' episodes. (example)
If you'd like to keep this information and the rest of your profile private, you can set this in your profile settings page (bottom of page).
On another note, new achievements have been created. You can view which ones you're still missing in your achievements page. (example)
Let us know your thoughts in the comment section below.