Hi everyone,
If you thought it was a little too quiet from our side. You were right!
We've been working on some things behind the curtains in the last few weeks.
Here's a summary!
1) Show Relations
The nr 1 requested pending feature. On any given 'show page' there is now a new block displaying other shows that have a relation with the show you're checking out.
Here's an example: Star Trek
More information on show relations can be found in the FAQ.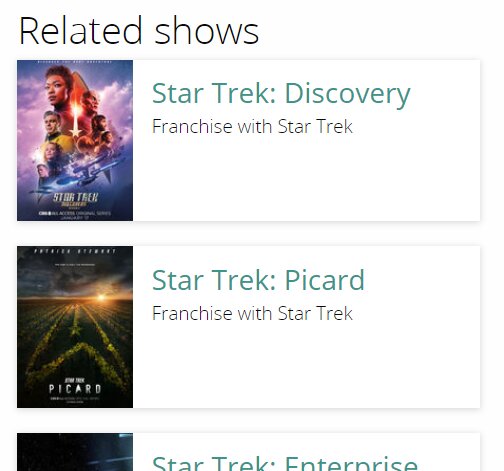 2) Sort shows by rating
This is the 5th most requested feature.You're now able to filter out shows based on a specific rating (and up) on the show index page: http://www.tvmaze.com/shows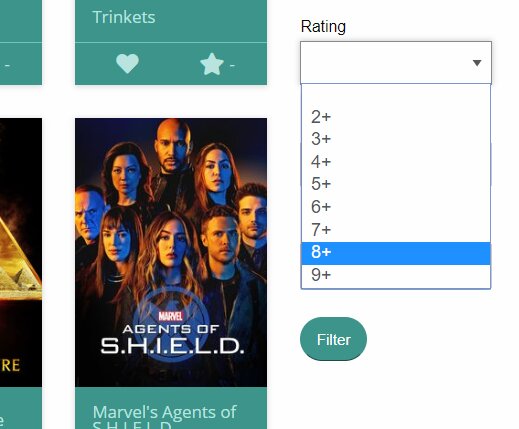 3) Edit dropdown
We've replaced the edit icon next to the titles for a dropdown menu in the info box of every page. This should make it easier to jump to a specific page with less clicks.
Advanced users can also make use of the hotkey (ctrl+shift+e) to jump directly to the main edit page.

There are other small updates and tweaks, but we're sure you'll discover them yourself in time. :)
Tell us what you think of these changes in the comments below. Also if you have any ideas/requests for new features you'd like us to implement we're very much open to hearing about them here or in the Forums
Have a great day/evening,
Jan & David
Written by Jan at Jun 17, 2019
Comments
Login
to leave a comment on this blog.